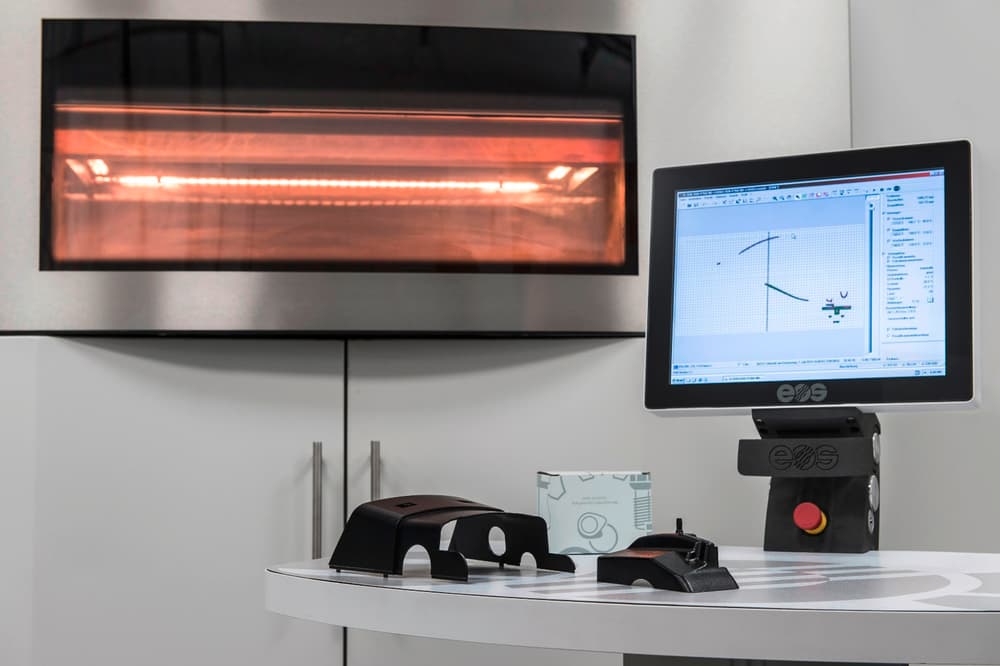 While companies like Local Motors are dabbling with the idea of a fully 3D-printed car, bigger manufacturers are embracing the technology on a smaller scale. Mercedes-Benz Trucks is harnessing the on-demand benefits of parts produced in this way, using an environmentally friendly 3D printing process to create spare parts.
This isn't the first time Daimler has made use of 3D printing, with the company using the technology to manufacture more than 100,000 prototype parts every year. The same Selective Laser Sintering printing process will now be used in the production of 30 different plastic truck components, including covers, spacers, spring caps, air and cable ducts, clamps, mountings and control elements.
The process is especially useful when it comes to low-volume parts, or parts no longer being series produced. Rather than forcing production facilities to maintain old tooling, 3D printing means manufacturers are able to order and create parts from old catalogs or model lines. Because parts can be printed instantly, Mercedes Benz is also able avoid wasting storeroom space.
The 3D-printed parts are already available for order.
Source: Daimler/Gizmag